12 months as a pro photographer: a look back at 2017
It's fun and interesting to look back and view the images I create as a pro photographer in a year.
What follows is a collection of photographs from 2017, images I created both for business clients and for personal fun. What you will see is a real mixed bag. My business work focuses on specific subjects like food photography, architecture photography, corporate headshots and branding, and product photography. But my personal photography covers a broad range of subjects. I hope you enjoy this look back to 2017!
January
It was a very cold and clear January morning when a photography friend and colleague invited me to join him on the shore at 6 am to capture the sunrise at False Creek. We were outdoors for about 3 hours clicking away, capturing the many nuances of the changing vista as the sun rose. This is my favourite photo from that day. I love the little rowboat tied to the dock in the lower left, and the streak of the water taxi as it ferries its passengers to work in downtown Vancouver.
Because of views like this it's no wonder that for a pro photographer, Vancouver is a mecca for travel photography.
A view of False Creek, Vancouver BC, January 2017
February
When Airbnb decided to launch Airbnb Experiences in Vancouver, I was first in line to collaborate. This photo is from the very first community orientation gathering of the potential Vancouver experience hosts, held in Gastown in February, 2017. First of all, we learned about the goals and policies of the Airbnb Experiences program. We also met our corporate liaison team as well as other hosts, and enjoyed some great food and beverages.
Vancouver hosts gather for the inaugural Airbnb Experiences community orientation meeting.
The Sooke potholes on Vancouver Island is a set of unique rock formations created from the last ice-age millions of years ago. Definitely a natural wonder worth seeing. And… on the hike up to the potholes you may stumble upon a man-made wonder as well! An abandoned hotel-under-construction is now a haven for graffiti artists. As a result, me and my hiking buddies spent quite a bit of time exploring and snapping photos in the area. This image captures the wildness of the place and the quote on the crumbling chimney captured my attention.
Abandoned hotel near Sooke Potholes is now a haven for graffiti artists.
March
March was a very busy month! First, I spent some time in Texas at a business conference and then visited some relatives. I really enjoyed seeing the Dallas skyline from Wolfgang Puck's "Five Sixty" Restaurant which sits high atop Reunion Tower.
And the food was as good as, or better, than the view, so I got to practice my food photography skills too! 
View of the Dallas, Texas downtown skyline from Wolfgang Puck's Five Sixty restaurant atop Reunion Tower.
Contemporary cuisine at Five Sixty Restaurant in Dallas, Texas
There's always a first time for everything! My cousin treated me to an hour in a shooting range and wow… I am a good shot! Surprised myself. I think it's because as a photographer I get a lot of practice standing very still, with one eye closed and the other eye trained on the one spot I want to focus on. Consequently, clicking the shutter is pretty similar to pulling the trigger, I learned.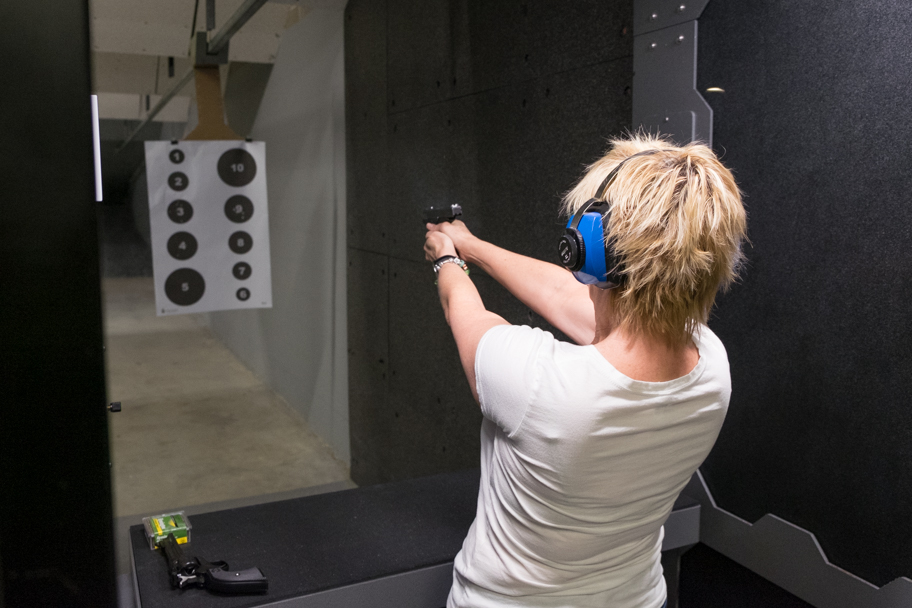 Photographers make great shooters! Practicing my aim at a Dallas shooting range.
It wasn't all fun and games in March! I also had some business photography assignments, including:
corporate headshots
fabric swatch photos for an e-commerce furniture company
and interiors photography for one of my favourite clients, Blitz Home Staging and Decor.
Business photography services include corporate headshots, e-commerce product photography, and architectural interiors photography.
April
In preparation for the Airbnb Experience that I would be hosting soon, I went on a field research mission to the East Village merchants where I would take my guests. The Odd Society Distillery proved fertile ground for some beverage photos.
I am a member of a photography group called "Addicted To Photography" and we get together once a month to just play with our cameras, maybe learn a new skill, and socialize. In April we did some still life photography and this is one of my favourites from that session. This shot is actually a composite, as I was also learning how to use On1 software to add some texture.
And when I'm not in my studio or or location for a photography assignment, I love to hike. There are just so many great opportunities in the Vancouver area to get outdoors.
Hiking in the rain forests around Vancouver, BC
May
Springtime in the Fraser Valley means a riot of colour, first in the form of tulips! A visit to the Abbotsford Tulip Festival is a must-do annual event.
A riot of colour and beauty awaits those who attend the annual Abbotsford Tulip Festival.
One of my most favourite photography assignments is when a business is either in start-up or re-branding and they need a whole new set of marketing images, from the people to the products or services to the location where they do their business.
Consequently, I absolutely love capturing a full range of images that help my clients tell their business branding story in pictures. In May, I was oh-so-fortunate to collaborate with We Make Stuff Happen and New Leaf Total Wellness Centre to do just that! Here are just a few shots from that photo shoot.
Assistant Lorna Scott makes sure Lisa is ready for her headshot!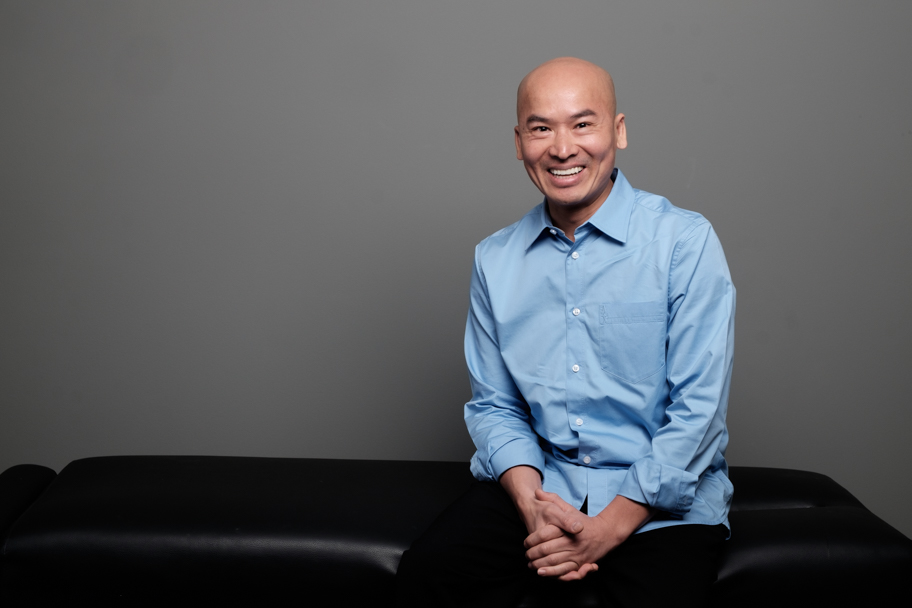 Happy and helpful staff at New Leaf Total Wellness Centre, Abbotsford, BC.
May also saw the Fraser Valley Invitational, an annual digital photography competition hosted by the Langley Camera Club, of which I am a proud member. I volunteered to do event photography for the club and thoroughly enjoyed it!
Fraser Valley Invitational, the annual digital photo competition hosted by The Langley Camera Club.
As e-commerce options grow and grow, I frequently capture product images for online sellers, like my colleagues at Three Sisters Winery.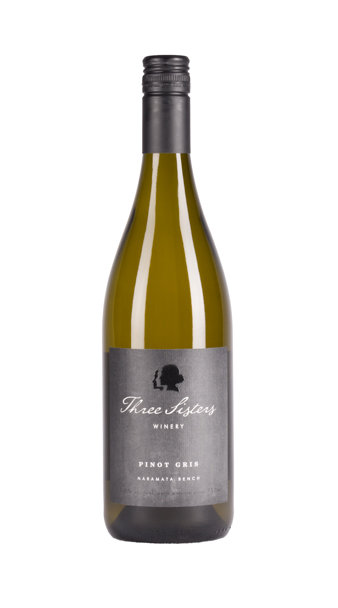 Builders and developers are favourite clients of mine, because they need architecture photography and also some lifestyle photography to tell their marketing story. Here are some spec lifestyle images I captured for a developer who wanted to promote Abbotsford, BC as a perfect location to live in.
Abbotsford, BC has plenty of lifestyle options to satisfy anyone.
June
As we inched closer to the official launch of Airbnb Experiences in Vancouver, I had the pleasure of being on the other side of the camera as Airbnb hired a professional videographer/photographer to capture some marketing photos for my "Learn The Art of Food Photography" experience.
Promotional images for "Learn The Art of Food Photography", a food photography course offered by Barbara Cameron Pix in collaboration with Airbnb Experiences in Vancouver.
June brought another opportunity to help a local business tell its marketing story in pictures, this time for a local boutique law firm. I spent a few days on-site capturing employee headshots for the entire firm, as well as other environmental portraiture for their digital marketing.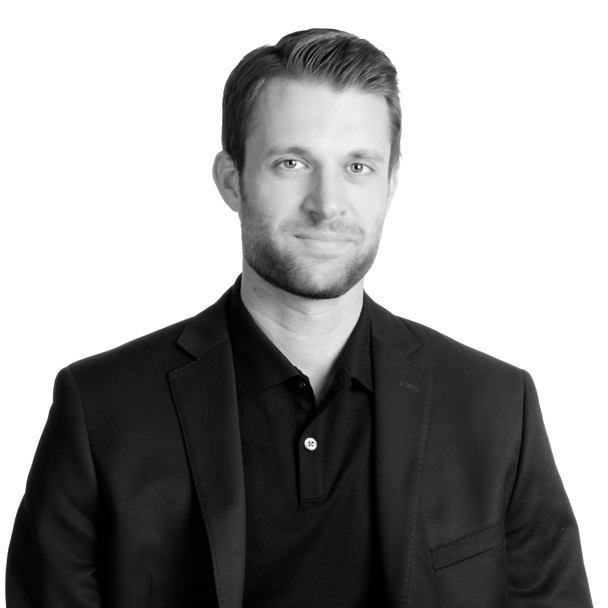 Corporate headshots and environmental portraiture help tell your business story in pictures.
The month would not be complete without a couple of "just for fun" shoots with my photo buddies.
Ghostly apparition at an abandoned prison.
Langley is well-known for its equestrian culture.
July
Summer! Canada Day is a great time to capture people celebrating, and this scene grabbed my attention at Langley's July 1st event.
Balloon animals for the kids at Langley's Canada Day celebration, 2017.
Summer also means festival season for me. I used to manage music festivals for a living, and now I get to be an audience member so I go to as many festivals as I can over the summer. Good thing there are a lot of them to choose from, most of them local!
Festival season starts with the Harrison Festival of the Arts, an annual trek I make to enjoy music on the beach and in the hall. The artist lineup is always stellar and the weather usually cooperates too. Hard to choose just one photo, but here goes:
Musician at the 2017 Harrison Festival of the Arts.
We are so fortunate in the Fraser Valley to enjoy local wineries, craft breweries, and now… a craft cidery as well! This was my first visit to the Fraser Valley Cider Company, where we enjoyed a delicious flight of beverages crafted locally with local fruit. Yes please!
Getting ready to enjoy a flight of locally-made cider at The Fraser Valley Cider Company.
Between festivals and events, I did squeeze in another interiors photography shoot for Blitz Staging, this time in Fort Langley. I truly love capturing such beautiful spaces!
Interiors staging by Blitz Home Staging, photograph by Barbara Cameron Pix.
A road trip through the Washington Cascades drops you into Winthrop, or a step back in time to a more rustic existence. And Winthrop has hosted the annual Rhythm & Blues Festival for 30 years, so they must be doing something right! My first visit, but surely not my last.
Festivals aren't just for the music. The people watching opportunities are also great!
2017 Winthrop Rhythm & Blues Festival
To round off the month of July, another first for me… I attended a First Nations Pow-Wow with some photo buddies from The Langley Camera Club. Wowza! Such a riot of colour and movement and community! I learned how difficult it is to capture a great photo at a pow wow, but I think I got a couple of good shots.
A youngster at the Pow-Wow, Chilliwack, BC.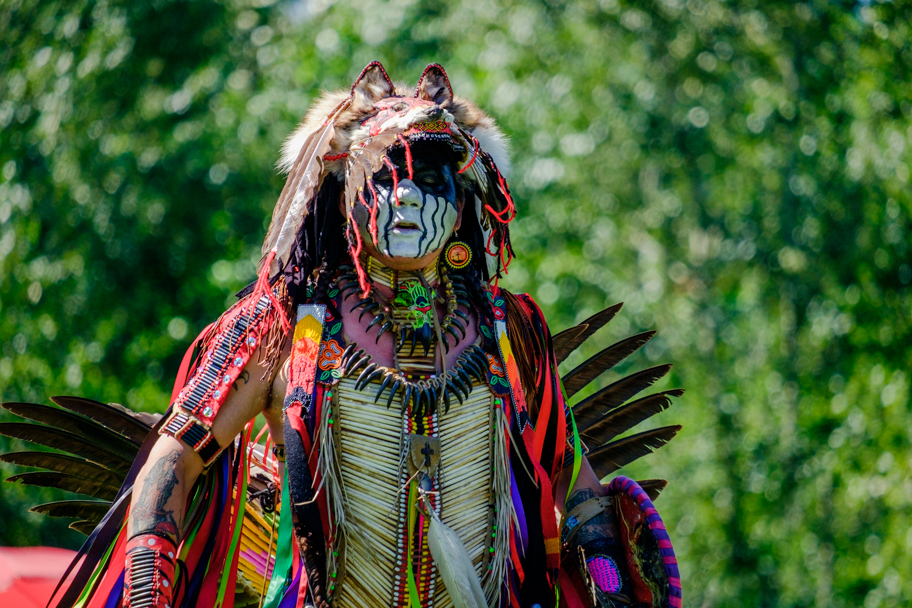 An elder at the Pow-Wow, Chilliwack, BC.
August
After much anticipation and preparation, August saw the official launch of "Learn the Art of Food Photography", an Airbnb Experience hosted by moi! One of my first guests had this to say about the experience: "I would highly recommend going on this tour…learning how to photograph food…lighting…exposure…styling…composition…simplicity…framing and angles…take an afternoon out of your busy life…and enjoy this unique experience."
Learn the Art of Food Photography, an Airbnb Experience hosted by Barbara Cameron Pix.
The Fort Langley National Historic Site is a great spot to visit and take photos! In August they hosted "Brigade Days" where volunteers create vignettes of life as it was way back when and become costumed interpreters for the visitors. It's really worth a visit!
Brigade Days at Fort Langley National Historic Site.
I had the great pleasure in August of collaborating with the International Buddhist Society to capture some new images at their temple in Richmond, BC, for a web redesign project. I must say that spending a full two days in and around the temple was simply fabulous! While capturing some of the images was challenging, like scaling a 30+ foot scaffold to get high enough to capture the enormity of some of the statues and artifacts, the temple grounds are so very serene and I just felt so calm and centred the entire time.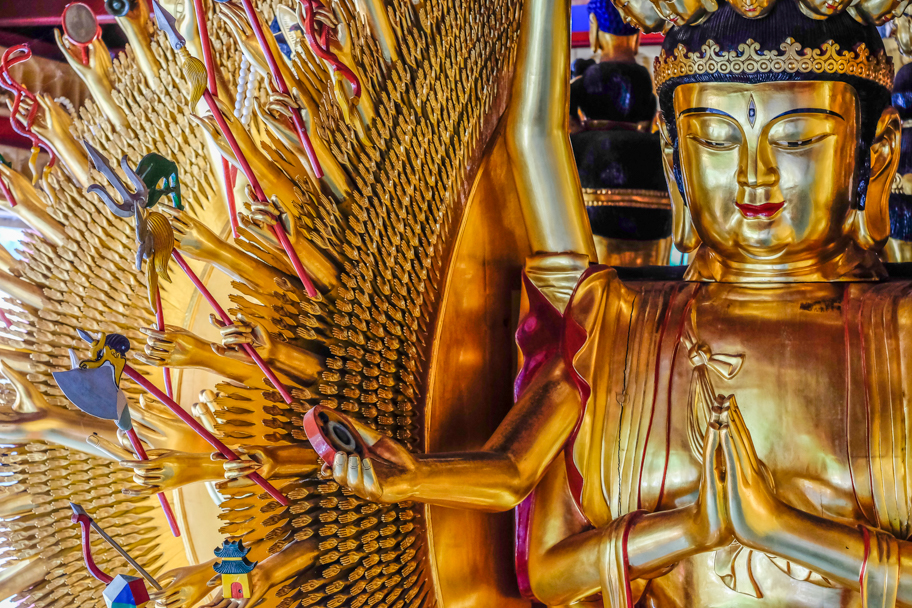 International Buddhist Society Temple, Richmond, BC.
And then there is the Burnaby Blues & Roots Festival! It's another annual event I go to each year in August, at the Shadbolt Centre at Deer Lake Park, one of the best festival venues I've ever been to. The sloping lawn is perfect for sight lines, the weather is usually superb, and the artist lineup is always stellar. Try it, you'll like it!
2017 Burnaby Blues & Roots Festival.
Summer in Vancouver is a magical time and place. And one of my all-time favourite places to take guests or just hang out is English Bay. From the daily Inukshuk creations along the rocky shoreline, the view to Granville Island or across the bay to UBC lands, to the fascinating people-watching, there is never a dull moment at English Bay. And the photo opps are pretty great too.
A summer day at English Bay, Vancouver, BC.
I had the great fortune to attend "Summerdine", a concurrent dinner party hosted in 30 different locations across the province by Les Dames d'Escoffier, BC Chapter. Outstanding dinners and glorious BC wines were enjoyed by 250 guests in the various locations. Between the many courses that graced our table I was busily snapping photos, trying to capture the exquisite food and ambiance. This is just one of my favourite food photography shots from that glorious summer night in August.
Outstanding food & wine was served at the 2017 Summerdine event hosted by Les Dames d'Escoffier, BC Chapter.
And rounding out August was an exciting performance of the Canadian RCMP Musical Ride. It's quite thrilling to be in the audience to watch the choreography and synchronicity between rider and horse. And it makes me even more proud to be Canadian!
RCMP Musical Ride thrilled the audience in Burnaby, August 2017.
September
My photography work is all about telling business stories in pictures. I don't normally shoot weddings. But when a very dear friend is getting married it's an honour to lend my eye to the occasion. And when the occasion is held at Three Sisters Winery, with panoramic views of Okanagan Lake and Penticton, BC, and when the bride & groom, who also own/operate the winery, want some venue & event photos for their website marketing, it just makes sense to be there with my camera!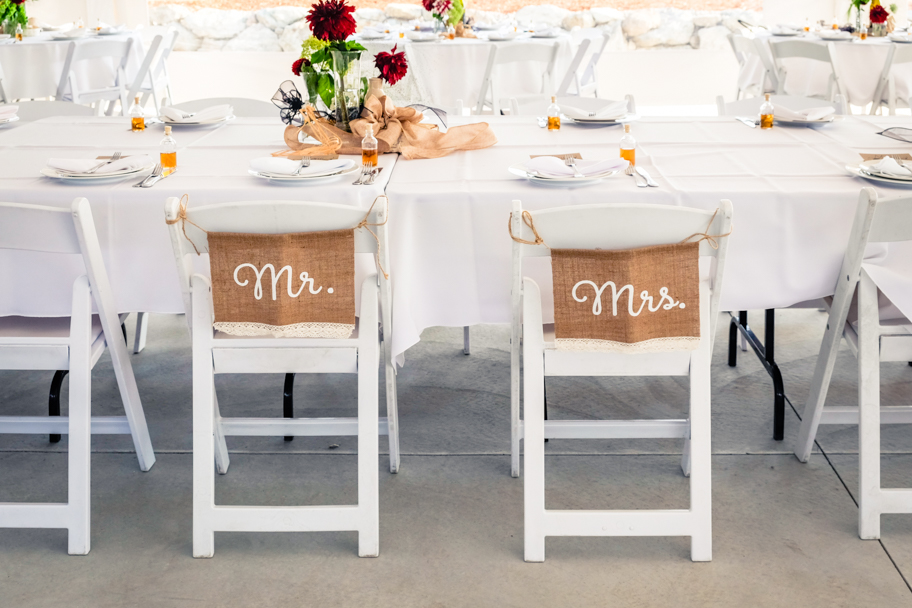 Three Sisters Winery is an ideal setting for weddings and private events.
Who knew Danny Glover was an Airbnb Advisor? I didn't, until I was invited to meet & mingle with him and many of the Vancouver Airbnb hosts in September. Mr. Glover spoke about the diversity, community, creativity and connections that occur with Airbnb home and experience shares around the world.
Danny Glover, a member of the Airbnb Advisory Board, in Vancouver, 2017.
My collaboration with Edible Vancouver & Wine Country magazine spans many years now, and it's always a thrill for me to do a food photo shoot for the magazine. I source ingredients and props, cook the dishes, style the scenes, photograph them and submit a bunch of images to the editor and art director. Then I wait. I never know what image(s) will be published, or where in the magazine they will be printed. I'm pretty darn proud that my images have graced 7 covers… so far! This Brussels Sprouts photo shoot happened in September for publication in December. (I can't show you photos from another photo shoot that took place in November because they haven't been published yet.)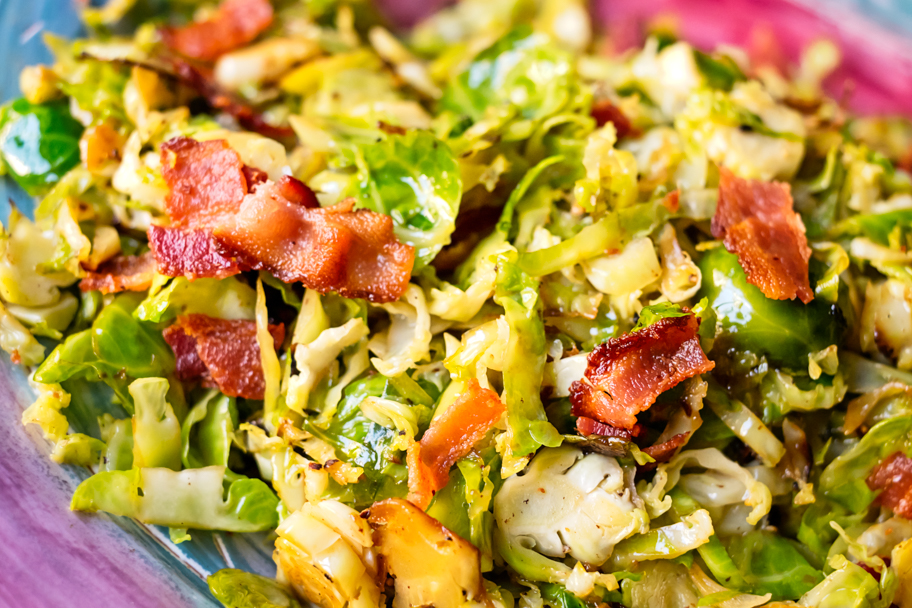 Truffled Brussels Sprouts, created and captured for Edible Vancouver & Wine Country Magazine, Winter 2017 issue.
September was a busy month for "Learn The Art of Food Photography" and I just love this shot I captured while teaching food photography tips at Odd Society Spirits in Vancouver.
Teaching the art of food photography through an Airbnb Experience, Vancouver, BC.
October
Product photography is in big demand as social media marketing and e-commerce sales continue to see exponential gains as business tools. Sometimes, clients need products photographed isolated against a plain background, mostly for e-commerce use. And sometimes clients want their products photographed in context, to tell a bigger story of the products in use. In October I was pleased to work with two clients and cover off both options.
Product photography is sometimes done with the products isolated against a plain background.
Product photography is sometimes done "in context", to see the products in their natural environment.
Just like I don't typically shoot weddings, I rarely shoot sports. But the Langley Camera Club had an outing to a rugby tournament and, knowing how intense the sport is, I knew it would be a good opportunity to try my hand and eye at sports photography. Given that I usually shoot food photography or architecture photography, things that don't move, it really proved to be a challenge for me to capture such intensity and motion. What do you think?
Langley Rugby Senior Men's team take on United Rugby, October 2017.
I was happy to return to New Leaf Total Wellness to capture some more photos for their website. Employees "in action" and more headshots rounded out a really fun and satisfying corporate branding photography project for me. I must say that people who work in the wellness field are all so healthy so my job in capturing their employee portraits is easy!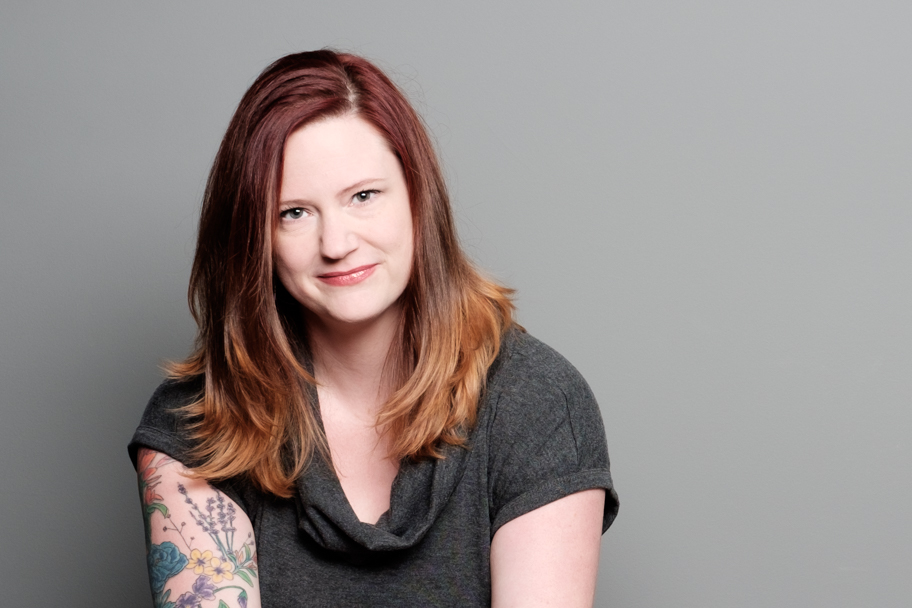 Employee portraits, in action and headshots, at New Leaf Total Wellness Centre, Abbotsford, BC.
November
November was all about product photography. First, I captured newly designed packaging for Canterbury Coffee's fully-compostable "One Coffee" pods that are designed for Keurig coffee machines. As mentioned previously, the client needed to have the new products isolated on a plain background so they could use the photographs in a variety of marketing collateral.
Product photography for One Coffee, a compostable coffee pod created for Keurig machines.
 Next, another spec shoot with products photographed in context. This photo was captured at the Le Creuset retail outlet on Granville Street in Vancouver.
Le Creuset retail outlet on Granville Street in Vancouver, BC.
Rounding out product photography shoots in November, I was honoured to collaborate with art director Danika Sea and Caffe Artigiano to capture their holiday food and beverage offerings. It's like a marriage between product photography and food photography!
Product photography for Caffe Artigiano, December 2017. Produced in collaboration with Danika Sea, Art Director.
Okay, maybe this is my favourite shot of that food photography session.
Seasonal product & brand photography for Caffe Artigiano, produced in collaboration with Danika Sea, Art Director.
December
During the hustle-bustle that is December, I enjoyed teaching food photography courses through the Airbnb Experiences and also starting a new collaboration with Cotala Cross Media to capture realtor headshots.
Teaching the art of food photography through an Airbnb Experience in Vancouver, BC.
Realtor headshots in collaboration with Cotala Cross Media.
What's next in 2018?
I've got itchy feet for some travel. Who knows where they will lead me in 2018? This shot was captured at the Calgary airport on my way home from Christmas holidays, while I was daydreaming about future travel locations.
Congratulations! You made it to the end! I thought this blog post would take me an hour to put together, but instead it may have taken you an hour to read it! Thank you for staying the course!
And have yourself a Happy New Year!