Lisbon, Portugal is truly one of the best travel destinations in the world to capture some compelling street photography shots.
When I first arrived in Lisbon, my initial impression was that it was a bit chaotic. I couldn't make sense of the winding narrow streets, busy squares and crowded sidewalks. But after a few days, I started to see this city in a different light. Instead of chaotic, I began to notice the vibrant energy of the city. Everywhere I looked I could see the unique Portuguese culture and the warmth of the locals. I started to appreciate the city's uniqueness and energy, which made me fall in love with Lisbon.
There is art everywhere! And the architecture is mind-blowing, from the Moorish-era tiles that lend texture and rustic sophistication to every façade, to the super-sleek contemporary architecture that reveals a complex cultural aesthetic.
And the people, well, there are so many characters on the streets of Lisbon it's a treat to just walk about and observe. And I like to observe with my camera in hand or in front of my eye.
Over the five weeks I spent in Lisbon I captured hundreds of street photos. Trying to narrow them down to a handful to share was a task.
Here are the Lisbon street photography shots that made the cut. I haven't captioned them because I hope the pictures simply tell the stories that I saw.
A photograph is the pause button on life.
Street Photography, Lisbon, Portugal
All photos © 2018 Barbara Cameron Pix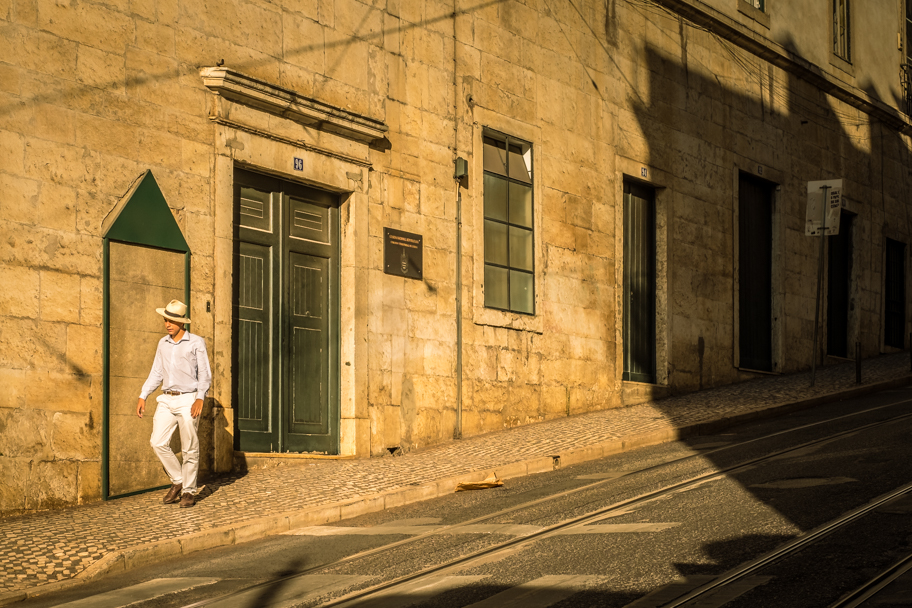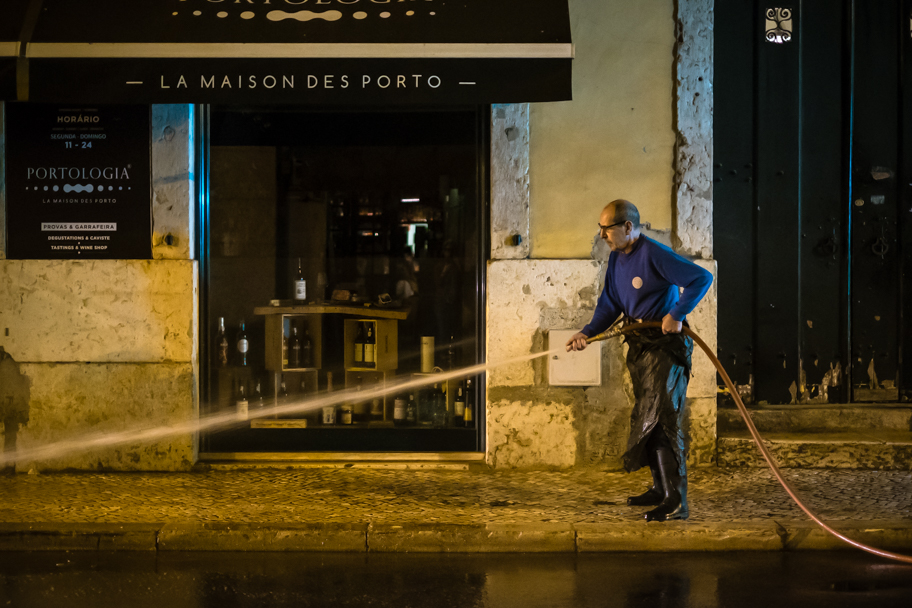 That's It For Lisbon!
Portugal stole my heart… the first time I visited in 2016 and each time I visit. There's just something about it that you can't really capture in words. I hope the Lisbon street photos I've shared help you see what I feel when I'm there.
Drop me a message in the comments below if you've been moved by these travel photos of Lisbon, Portugal.
#streetphotography #streetphotographyLisbon #Lisbonstreetphotography
Any questions about preparing to be a digital nomad?
Drop me a message in the comments below!
Interested in Street Art?
Click to read this blog post that features some of the Street Art in Lisbon
Are you thinking about joining Remote Year and want to know how to prepare?
Check out this blog: Remote Year Prep: How to Organize Your Life